VIEW IN BROWSER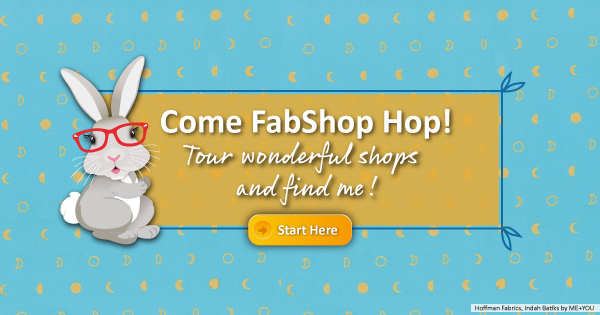 JUNE FABSHOP HOP

Hopping FUN in June!

That's right, I am hiding in participating shops. Can you find me?
Be sure to look Any Which Way!

~Bunny
Tour all the shops participating in the June FabShop Hop! At each site, search for the white bunny with the lime green ombre and aqua background that says 'YouFoundIt!' June 1-30, 2021. When you find it; click on the image and complete the prize registration page - enter your email address and click the "register for prizes" button. You can go to the Members Area at https://www.fabshophop.com/mbr_signin.asp and then go to "View Visited Shops". This list of shops indicates where you have successfully located the 'YouFoundIt' bunny plus all of your bonus bunny finds.

[Please note: We have eliminated the email prize registration confirmations.]

Please continue shopping on that site or hop to the next one on the List of Shops.

You can also go to Member Area at https://www.fabshophop.com/mbr_signin.asp and view your registration, edit or update your registration, change your password and/or email address, and access your favorites' list.
June FABSHOP HOP PRIZES



Come FabShop Hop with us for a chance to win amazing prizes! We love our sponsors! Click on an image below to get hopping!


UPCOMING EVENTS

There are many exciting events to get your creative juices flowing. Mark your calendar for these upcoming online and in-person opportunities. You won't want to miss them!




Sew Days


– July 12 - August 16, 2021 –

Are you taking part in SEW DAYS?

Sign up with your local shop for the Learn-to-Sew Series – 6 one-day classes that are fun for beginniers and more experienced sewists.

Classes begin the week of July 12th, and finish the week of August 16!



I Love Fabric Days


– August 19-21, 2021 –

I Love Fabric Days is a worldwide celebration for everyone who loves fabric!

If you are a fabric lover and this sounds like fun to you, contact your favorite local quilt shop to find out what they have planned.

* This is a paid advertisment.
FREE PATTERN DOWNLOAD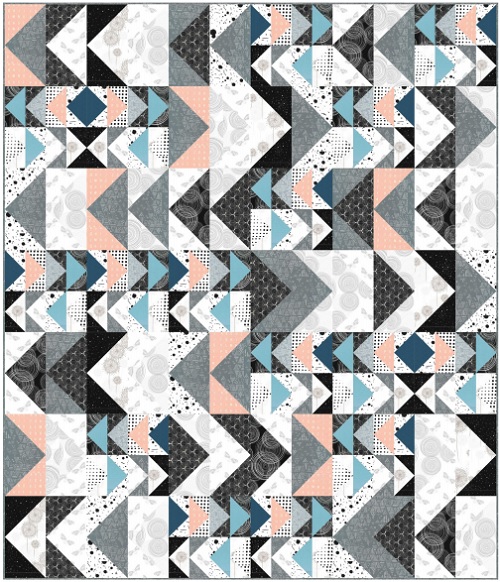 Any Which Way
by: Hoffman Fabrics